Rangecast
Voice To Text
Automated Listener Alert Service (ALAS)
FireRestorationLeads.com recommends Rangecast "ALAS"
Fire / Water / Smoke Damage Lead Generation.
Let Rangecast's Automated Listener Alert Service (ALAS) transcribe real-time radio traffic and immediately alert you to any mention of:
". . . structure fire . . ."
". . . water damage . . ."
". . . smoke showing . . ."
". . . sprinkler activated . . ."
. . . and hundreds more keywords and phrases you need to know are being spoken RIGHT NOW in your service territory.
Contact John Niewiecki
Restoration Lead Generation Expert
888-607-3822 Ext. 2
Info@FireRestorationLeads.com
A

utomated

L

istener

A

lert

S

ervice (

ALAS

)
by Rangecast
Real-Time
Rangecast's patented Radio Monitoring & Replay Service captures, records and stores to the cloud, real-time fire lead radio transmissions.
Keyword(s) Recognition
Within those transmission files, preprogrammed keywords and phrases trigger Rangecast's patented system to alert the subscriber via various delivery methods.
Via Private Text Alerts & More
Transcribed radio fire calls are instantly sent to subscribers via text, email or embedded in the Rangecast HTML5 desktop player.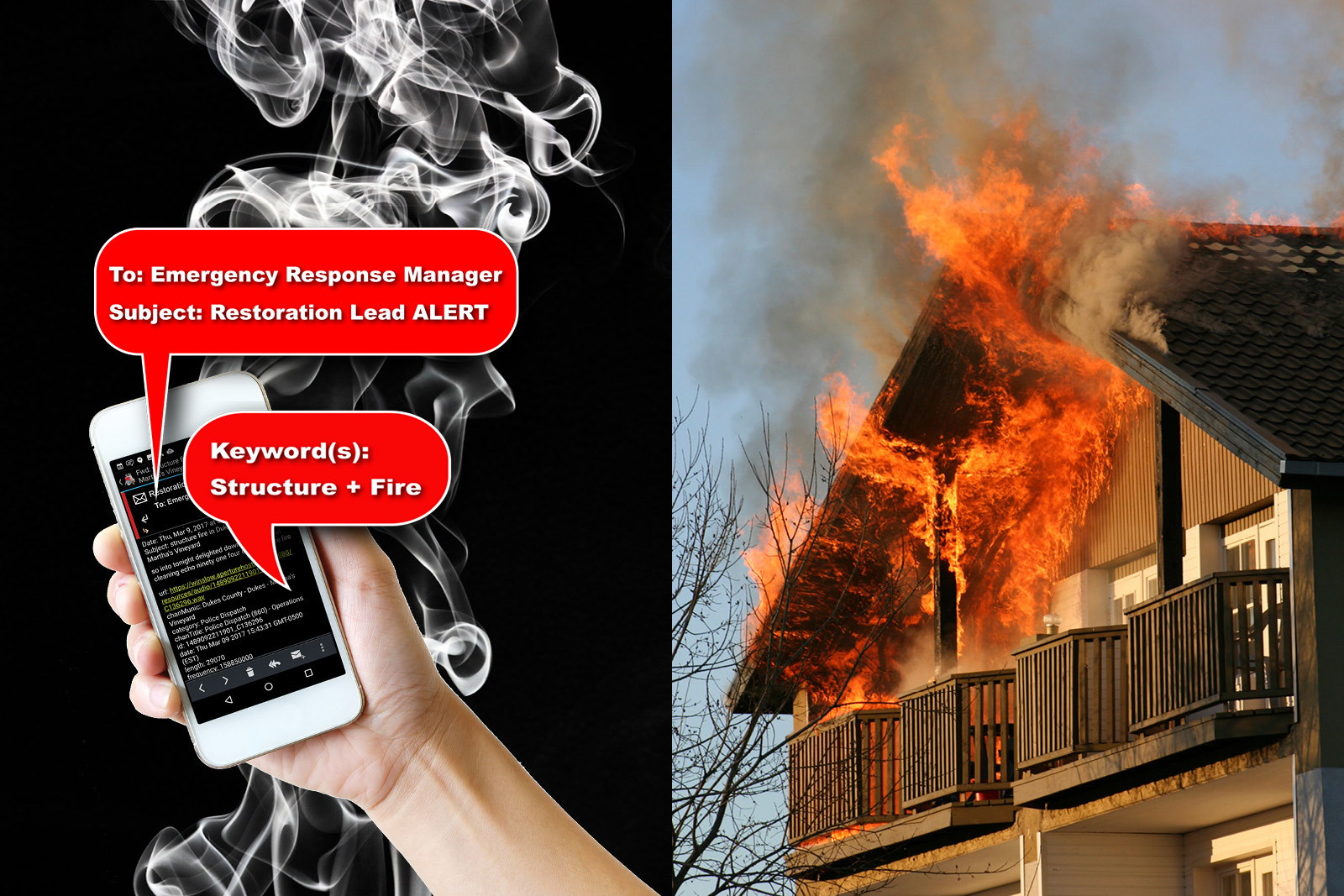 ---